Your wellness is our focus.
At SWISS 1876, we supply pure and natural products from seed to shelf. Our CBD is 100% naturally derived from hemp and 100% made in Switzerland at our facility in St. Gallen which is GMP certified by Swissmedic and NSF.
Utilizing a unique 15-step CO2 extraction process for our isolates, the hemp flowers are converted into CBD crystals. This is the base of our pharmaceutical grade CBD Isolate Oil.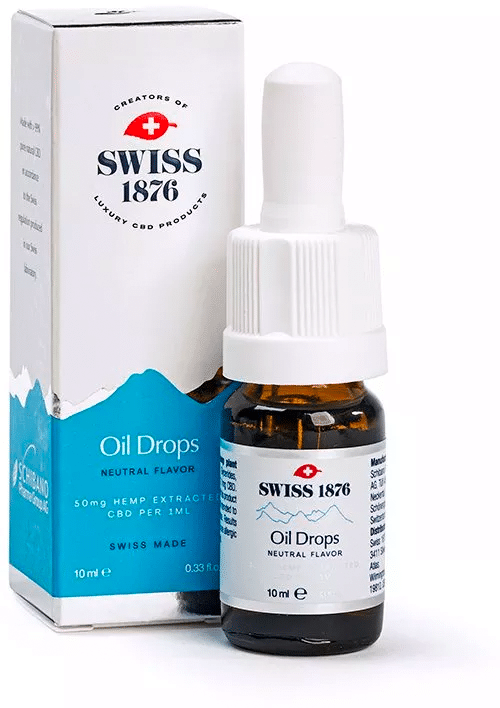 Our full spectrum drops go through a 9-step formulation process and is the first full spectrum CBD oil in its category to earn the prestigious NSF Contents Certified mark. Full spectrum oil offers the 'entourage effect' which is the synergistic therapeutic benefit of multiple cannabinoids.
At SWISS 1876, we are the only known manufacturer to infuse CBD of this caliber into cosmeceutical products. Our CBD is vegan, gluten-free, kosher, GMO free and our entire product line is cruelty-free. This product line includes a high-concentrate face serum, eye cream, body balm and intensive care hand cream.
Our mission is to offer the benefits of CBD to improve one's quality of life.
At SWISS 1876, it is through purity and consistency that we achieve excellence.
Categories: Tinctures and Topicals