Trusted by veterinarians and pet parents alike.
CBD For Pets – Backed By Science
At CBD Dog Health, we trust the science. That's why our founder and medical cannabis expert, Angela Ardolino, designed CBD Dog Health products specifically for pets by working closely with chemists and veterinarians, including our Chief Veterinary Officer, Dr. Zac Pilossoph, to ensure that our products are both safe and effective, and that they're based on the most up-to-date information, including clinical research and expert medical opinion.
Full Spectrum CBD Oil & Topical CBD Salves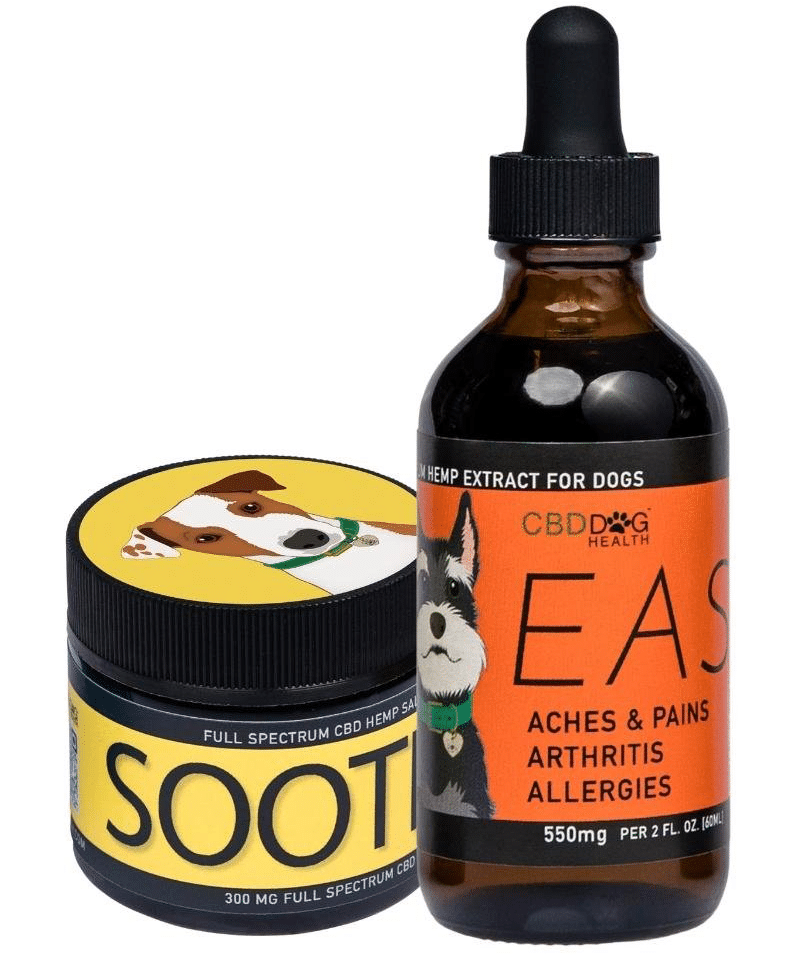 Our growing line of Full Spectrum Hemp CBD oil infused products for pets are carefully formulated with all-natural, 100% human grade ingredients, including essential oils and high potency, full spectrum cannabinoid blends. The essential oils used in CBD Dog Health products are pure, sourced organically in the U.S., and our CBD-rich products are derived from high-resin cannabis, grown sustainably in Colorado, in accordance with the certified regenerative organic standards. In addition, we guarantee potency and purity through third-party lab testing and Certificates of Analysis. With our growing line of CBD oil and topical salves for dogs, cats and horses, there's something here to benefit every pet.
Product Categories: Tinctures & topicals for dogs, cats, and horses