CBD & CBDA products you can trust.
Our mission is to help you feel and perform your best every day.
Physician Developed Drops, Capsules & Topical Hydrogel Cream
Dr. Dustin Sulak, one of the nation's leading cannabis clinicians, combines his clinical expertise and the latest science to formulate safe, effective, and reliable CBD and CBDA products you can depend on. Dr. Sulak selects the highest quality, sustainably sourced, and organically grown hemp plants based on their beneficial properties. Artisanal small batch production; Vegan; Gluten-free; Non-GMO; No artificial ingredients or additives ever.
The Healer Spectrum & Third-Party Tested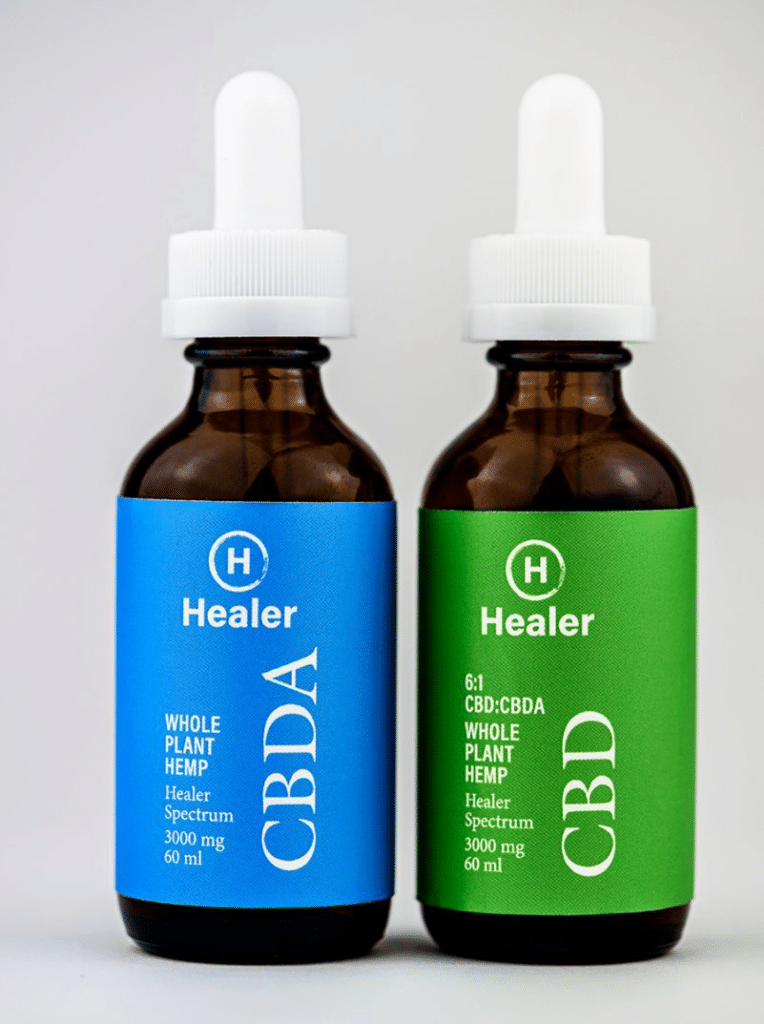 Taste and feel the difference. Our patented nano-filtration process removes impurities and delivers more of the plant's acidic & minor cannabinoids, terpenes, flavonoids, and complex phytonutrients lost through conventional full-spectrum methods.Healer's unique formulas are third-party lab tested with Certificates of Analysis confirming the complete range of botanical compounds plus the elimination of molds, pesticides, metals and other harmful substances.
Step-by-Step Usage Guide
Because hemp products affect everyone differently and work best when you find your personal, optimal usage amount, Healer products include Dr. Sulak's easy-to-follow Usage Guide & Response Tracker that takes the guesswork out of using CBD to get the results you need.
Categories: Tinctures, Capsules, Topicals