America's first farm-to-table hemp company, specializing in smokeable hemp flower and minor cannabinoid-rich oils and edibles.
At Tweedle Farms, We're Dedicated to Cannabis.
Founded in 2016, Tweedle Farms is the nation's first farm-to-table provider of hemp and hemp products. Since then, we've expanded our offering to include a variety of Oils, Edibles, Topicals, and Concentrates; all of which have been formulated with the same care and commitment to quality with which we grow, harvest, and cure our CBD-rich cannabis.
Our Standards Are High, But Our Prices Are Not.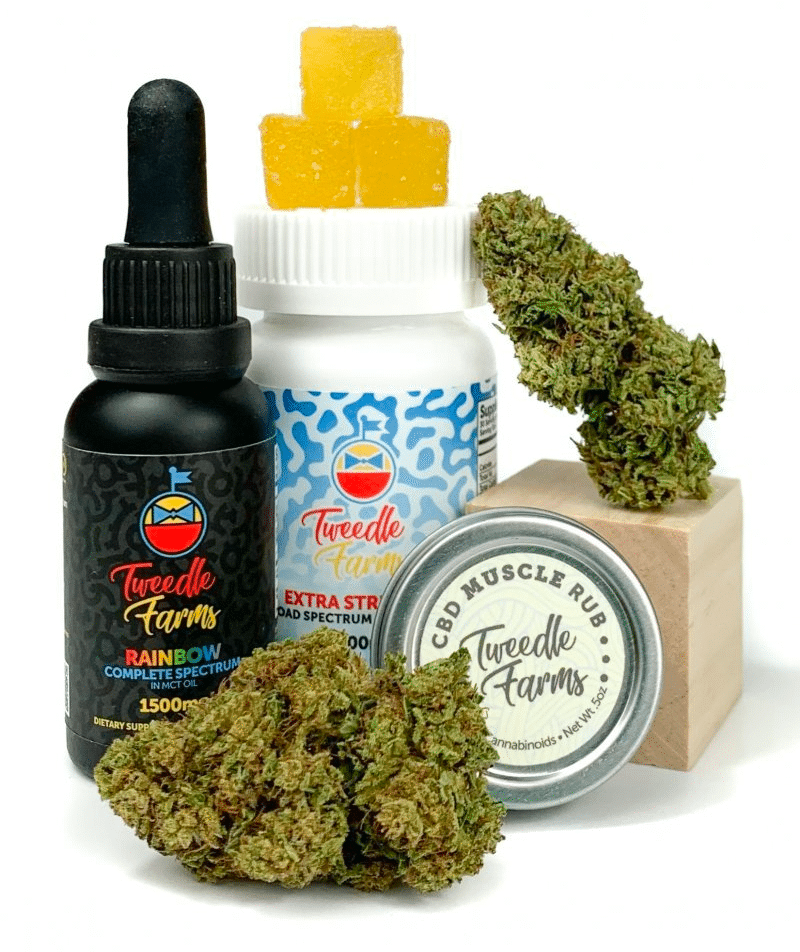 In addition to producing our flower without the use of synthetic pesticides or fertilizers and formulating our products without any artificial colors or flavors, we test everything we sell for potency, purity, and safety at one of the top third-party labs in the country. Despite these high-standards, we offer competitive pricing, a robust rewards program for all customers and a discount program for veterans as well as those experiencing adverse medical conditions. All of this, of course, is backed up by unmatched, industry-leading customer service!
Product Categories: Hemp Flower, Edibles, Concentrates, Topicals
Use promo code PROJECTCBD25 for 25% off!